Relive The Year You Miss Most
Class of 2017
On the afternoon of Wednesday, May 24, 2017 graduates and their guests celebrated the close of the 141st academic year at the Johns Hopkins University Commencement ceremony at the Royal Farms Arena in downtown Baltimore.
Download 2017 Commencement Program
Honorary Degree Recipients
Five honorary degrees were conferred at the 2017 universitywide Commencement. The sixth honorary degree was conferred upon Katherine C. Johnson on April 19, as she was unable to travel to Baltimore for Commencement. "This year's honorary degree recipients are people of vision and imagination, courageous thinkers and pioneers in their fields," said Johns Hopkins University President Ronald J. Daniels. You can read more about these distinguished men and women here.
Frank A. Bruni, Jr.
Amy Gutmann
Carla Hayden
Katherine C. Johnson
Ralph S. O'Connor
Harold Varmus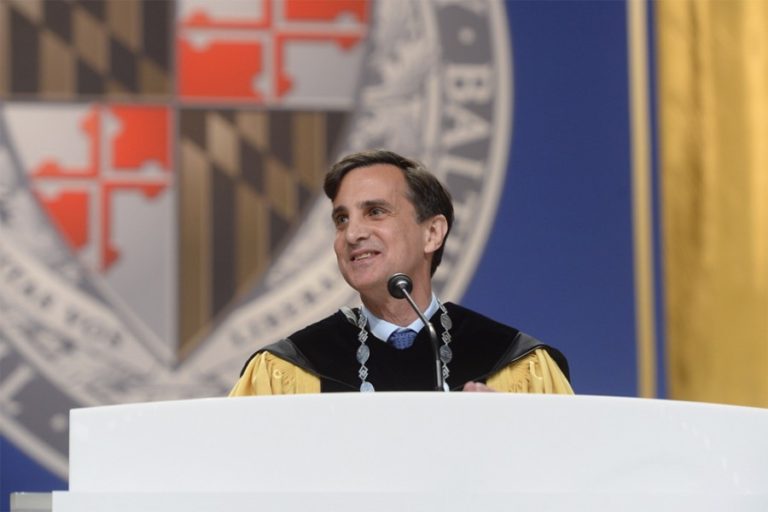 Commencement 2017
May 24, 2017
Video and full text of President Daniel's remarks at JHU's 2017 Commencement ceremony.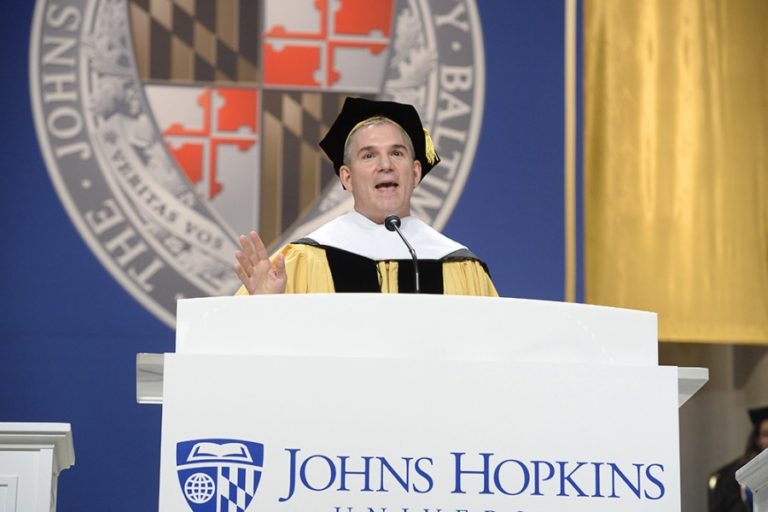 Commencement 2017
May 24, 2017
Journalist Frank Bruni addressed the Class of 2017 at Johns Hopkins University's Commencement.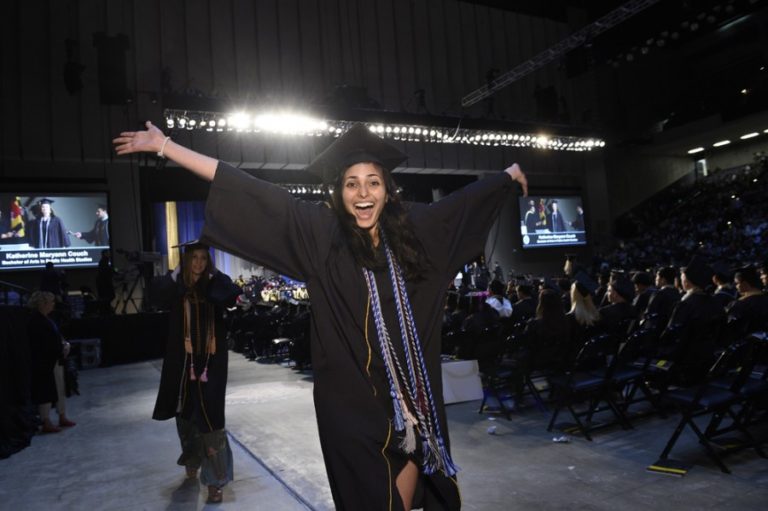 Commencement 2017
May 24, 2017
Class of 2017 graduates reflect on their time at Hopkins.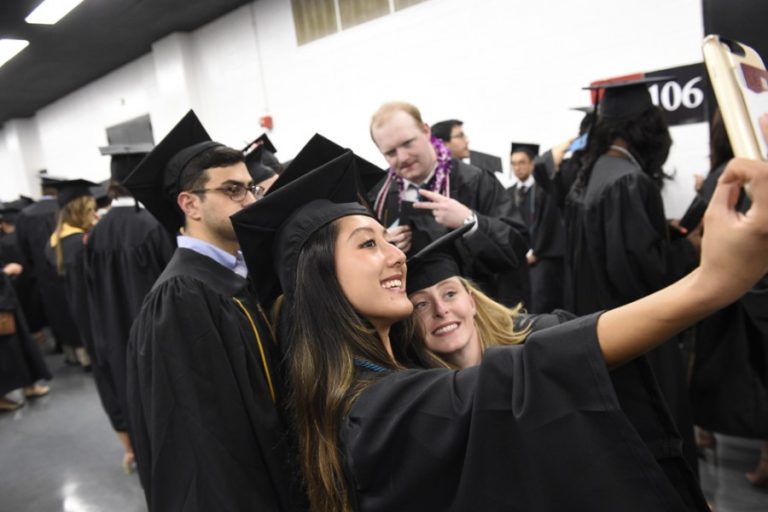 Commencement 2017
May 24, 2017
Johns Hopkins University celebrates the Class of 2017.